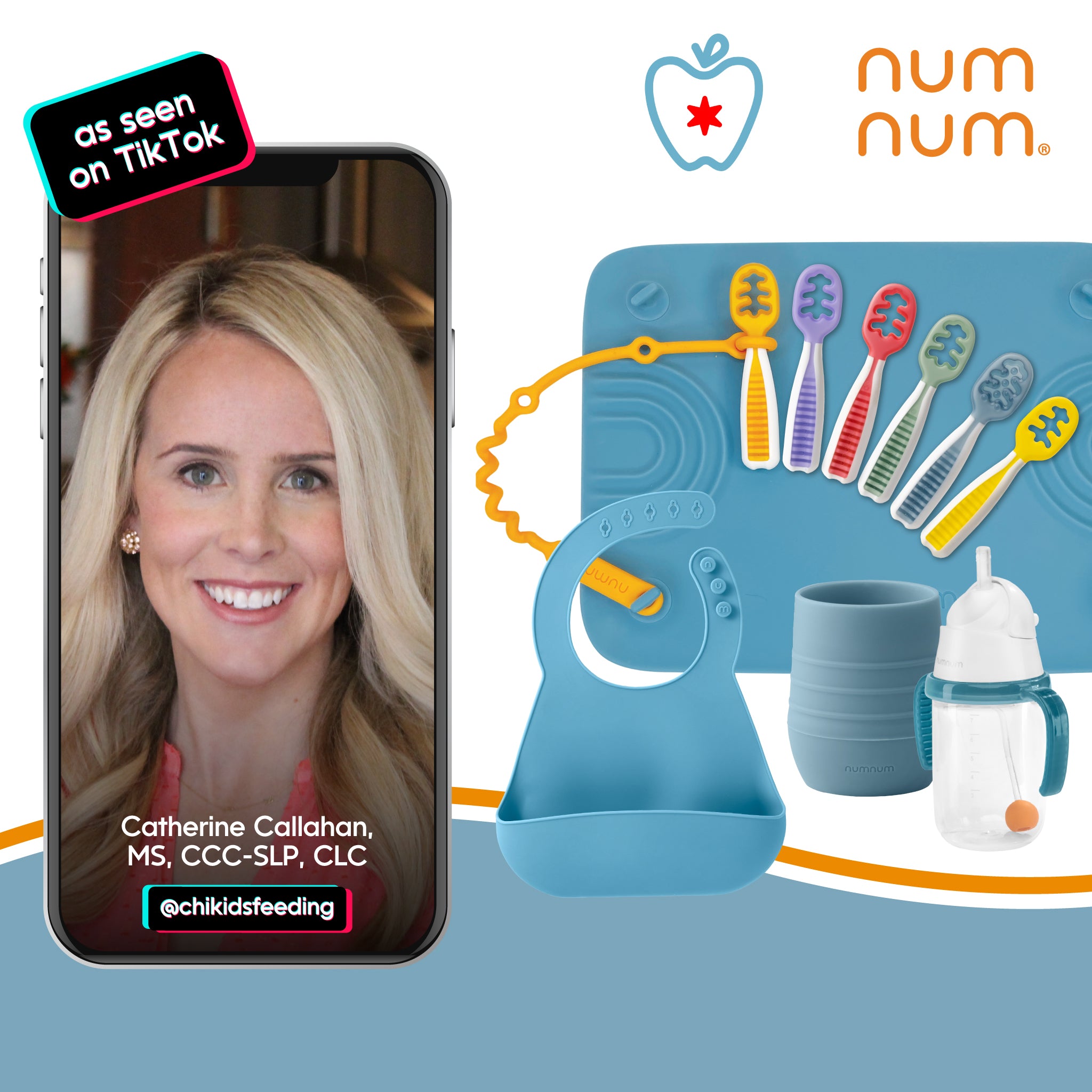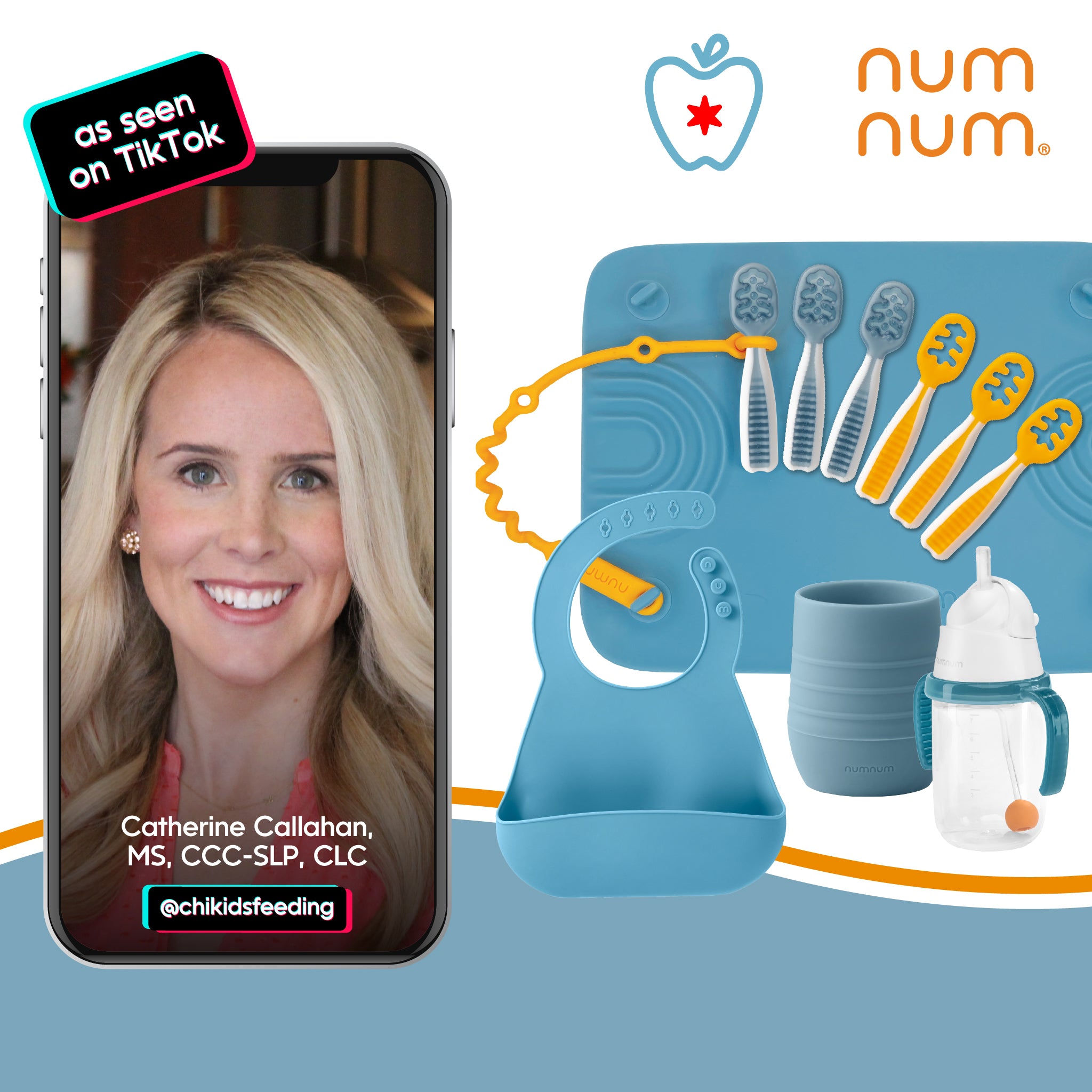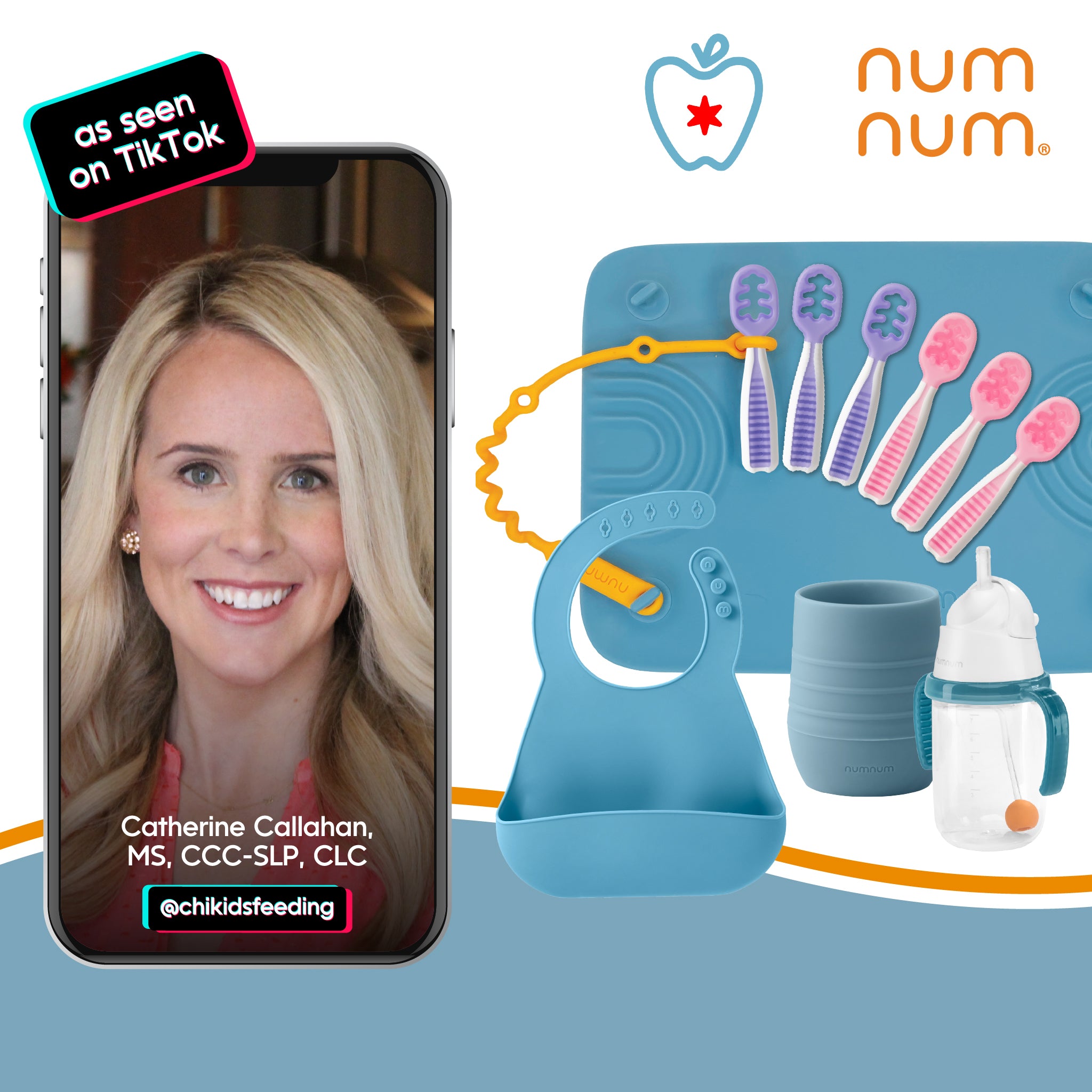 ChiKidsFeeding Favorites in Blue
---
Expert-Endorsed
100% Food Grade Silicone
No BPA, Phthalates, or PVC
We love following @ChiKidsFeeding and sharing all her favorites for a great low price! Everything has been designed with pediatric feeding experts (like Catherine!) to ensure babies can learn the self-feeding skills that keep them more engaged. Straw cups and open cups help with speech muscle development. Our beloved GOOtensils are easier than using a spoon because there's no scooping, balancing or wrong way to hold them! The tether mat keeps it all together for less mess and less stress.
Contents: 6 GOOtensil Pre-Spoons, 1 Tiny Training Cup, 1 Straw Training Cup, 1 Silicone Bib, 1 Tether Mat

Dimensions :  GOOtensils 3.9" x 0.9" x 0.5", Bib 11" x 9" x 2", Tiny Training Cup 2.2" x 2.2" x 3", Tether Mat 8.25" x 11" x 0.1", Short Tethers (3) 12", Long Tether (1)18", Straw Training Cup 4.5" x 4.5" x 6.1"

Capacity: Tiny Training Cup 2 oz, Straw Training Cup 7 oz

Care: These items is dishwasher safe. Do not microwave or steam sterilize GOOtensils.

Materials: Bib, Tether Mat, Tiny Training Cup, 100% food-grade silicone; GOOtensils food-grade silicone and nylon; Straw Training Cup Food grade silicone, TPE, PP, (and a copper weighted ball wrapped in silicone)

NO BPA, NO PVC, NO Phthalates

Warning: Never leave child unattended while feeding. Inspect for damage before each use.