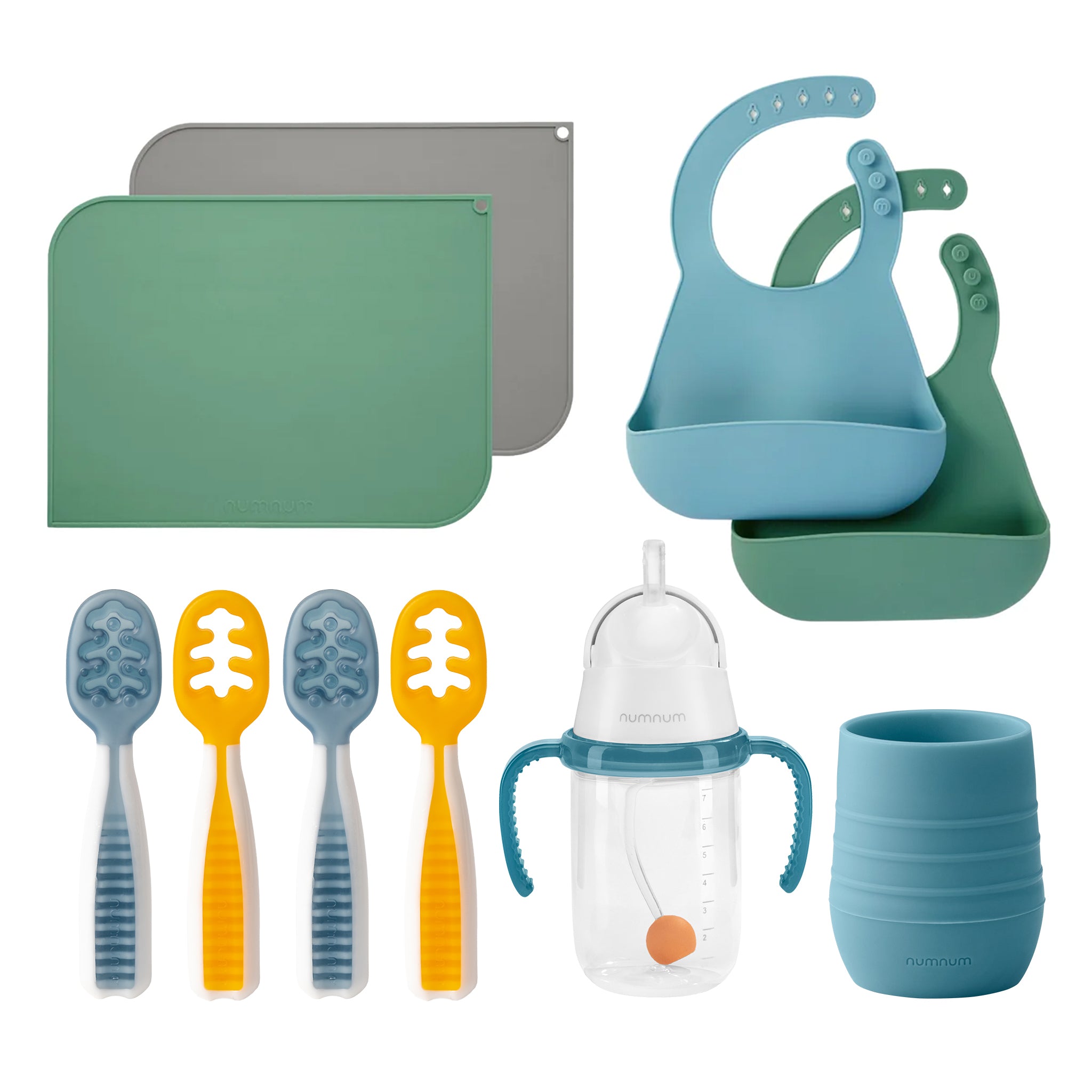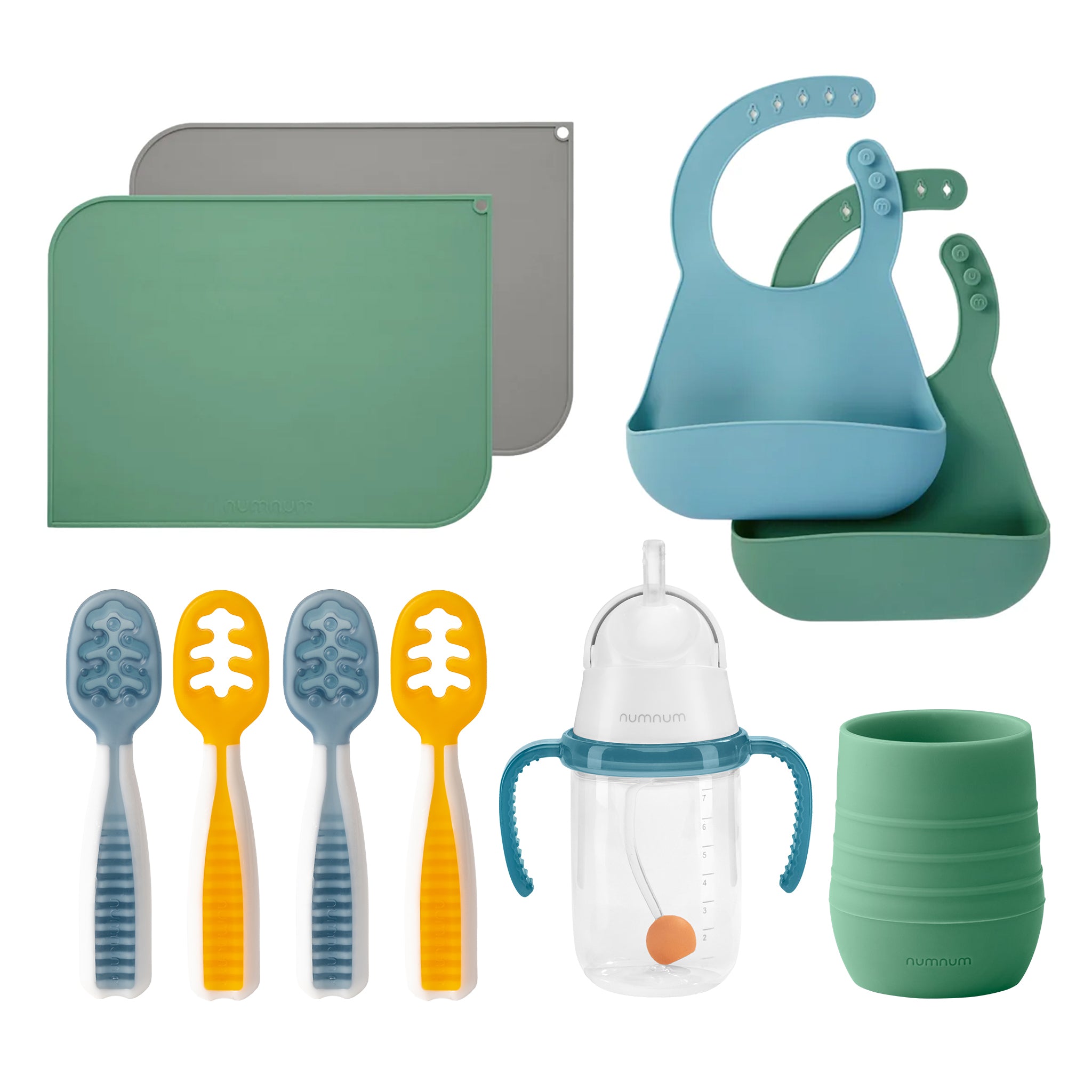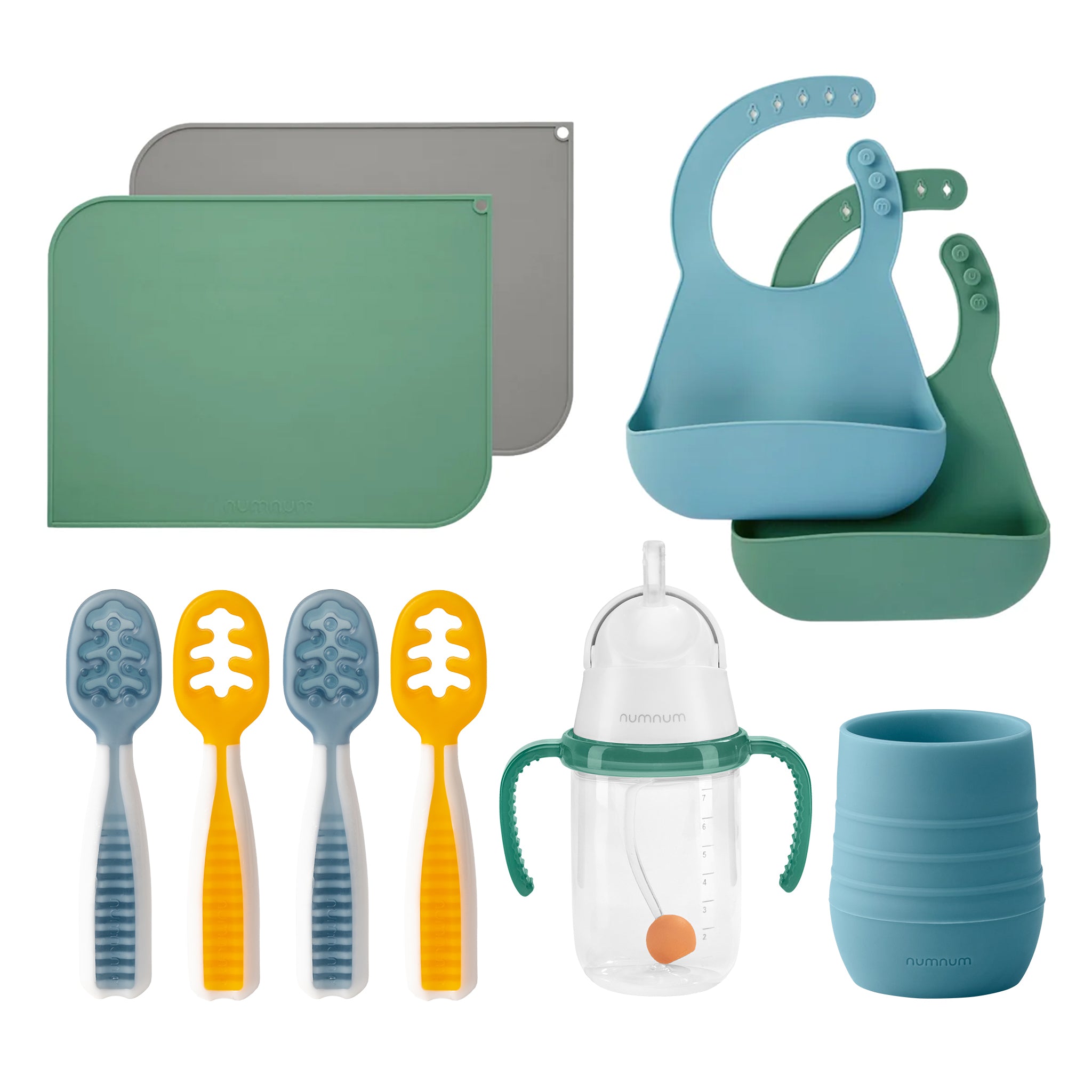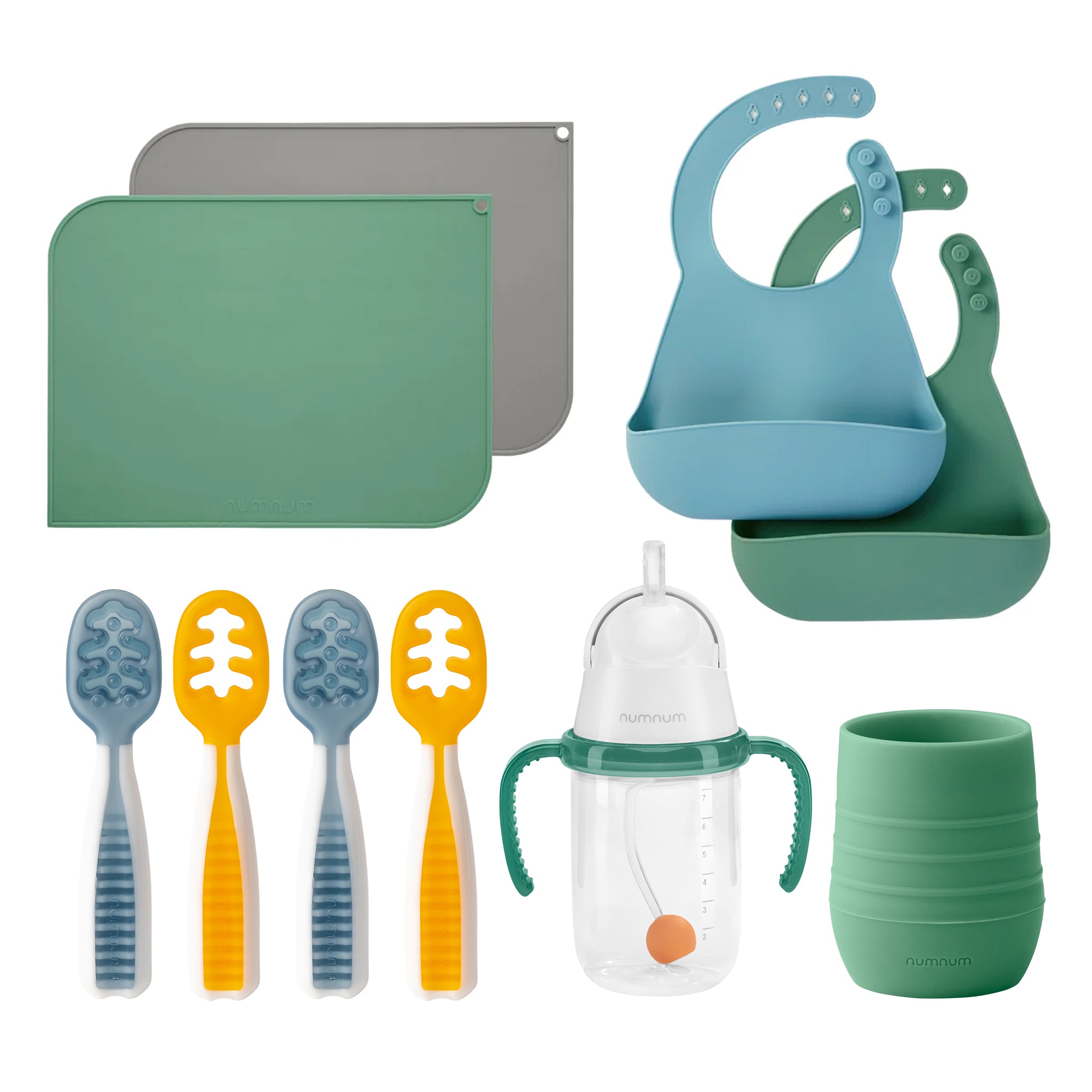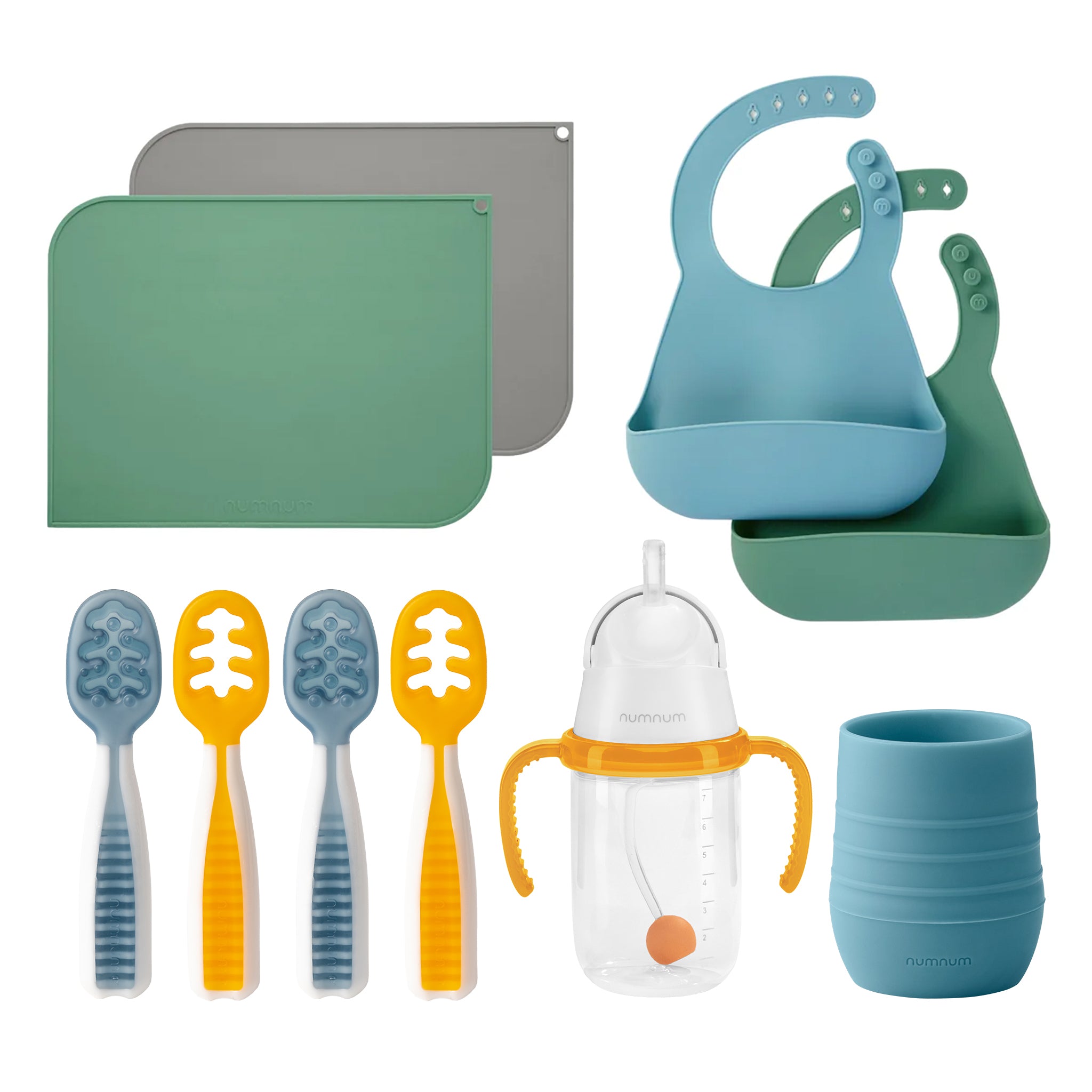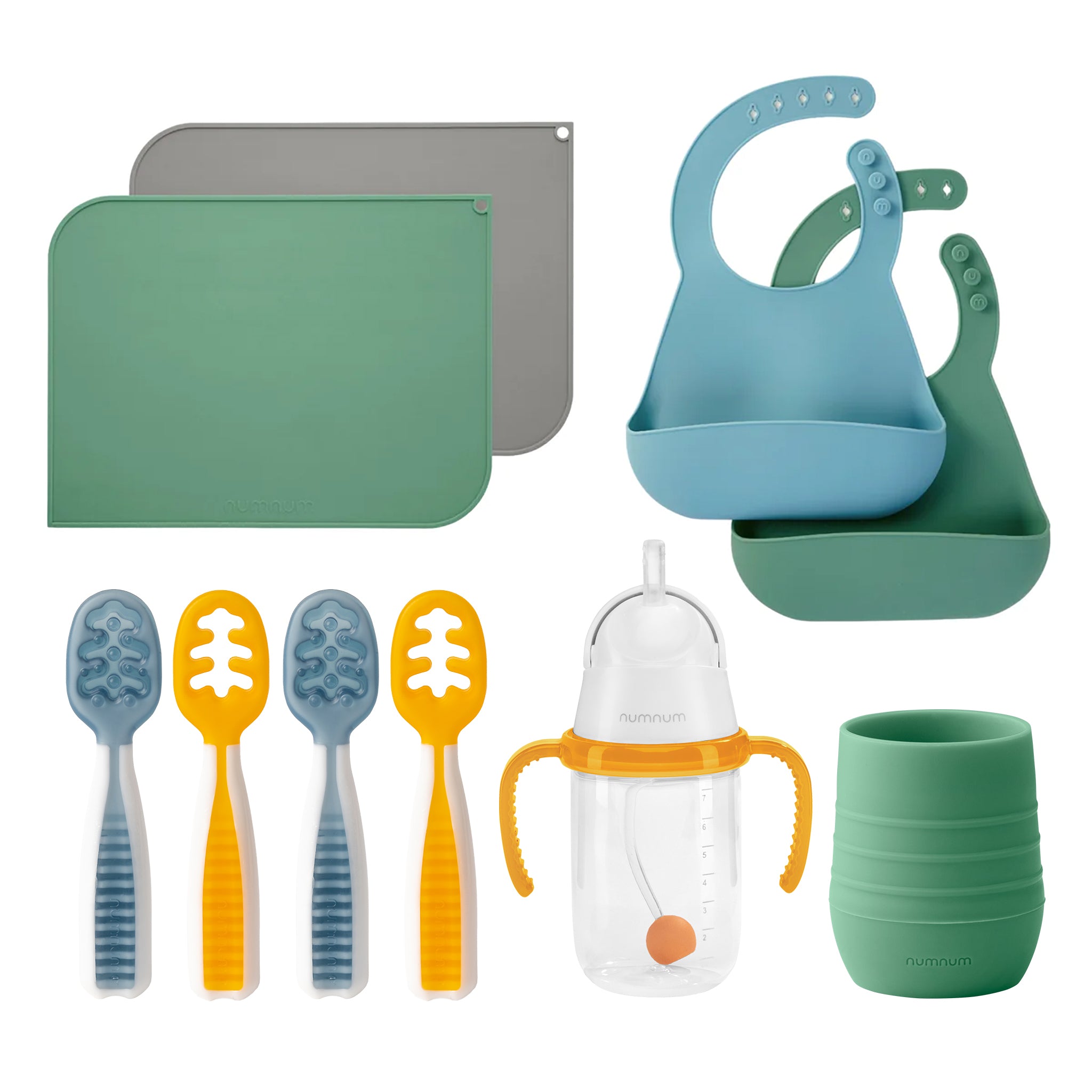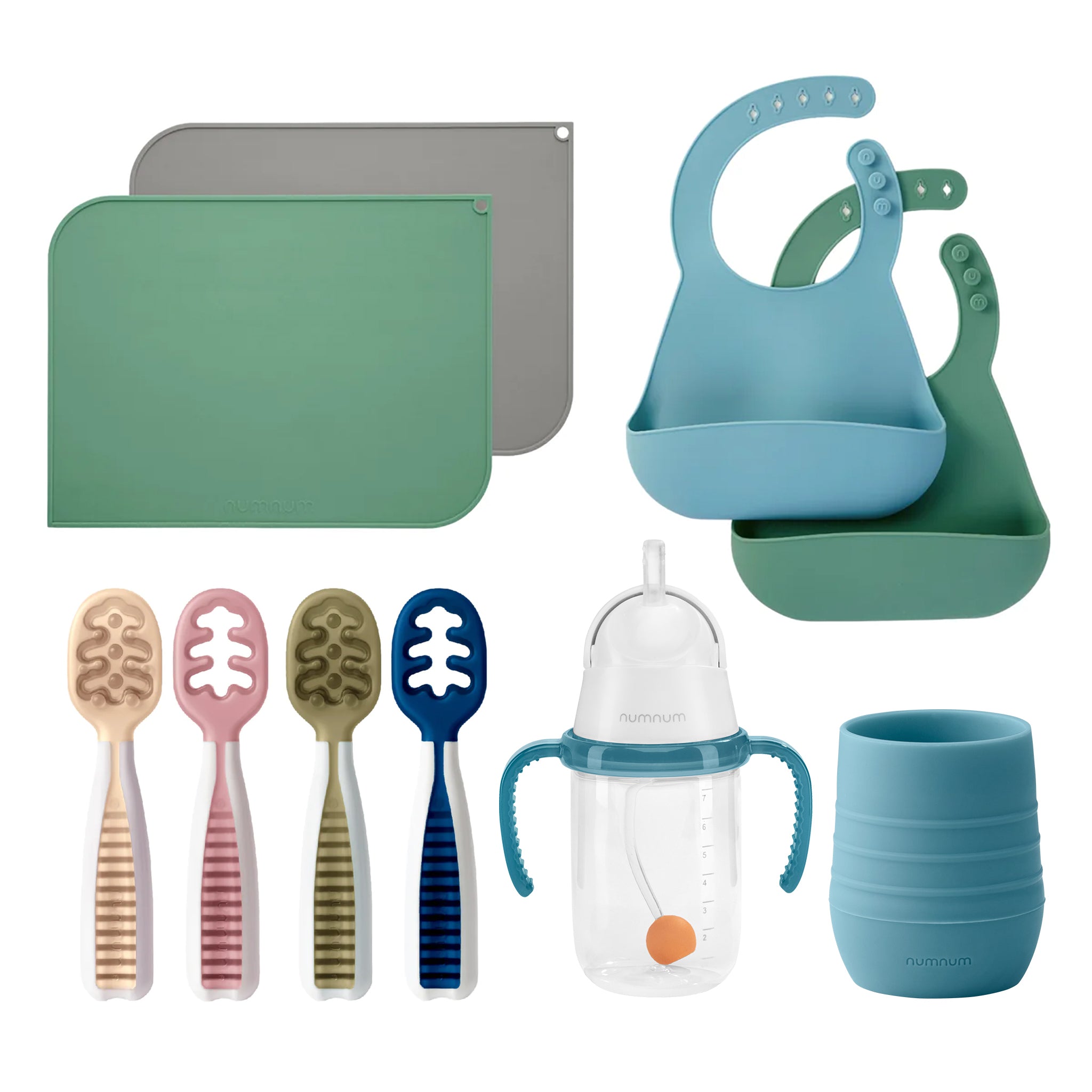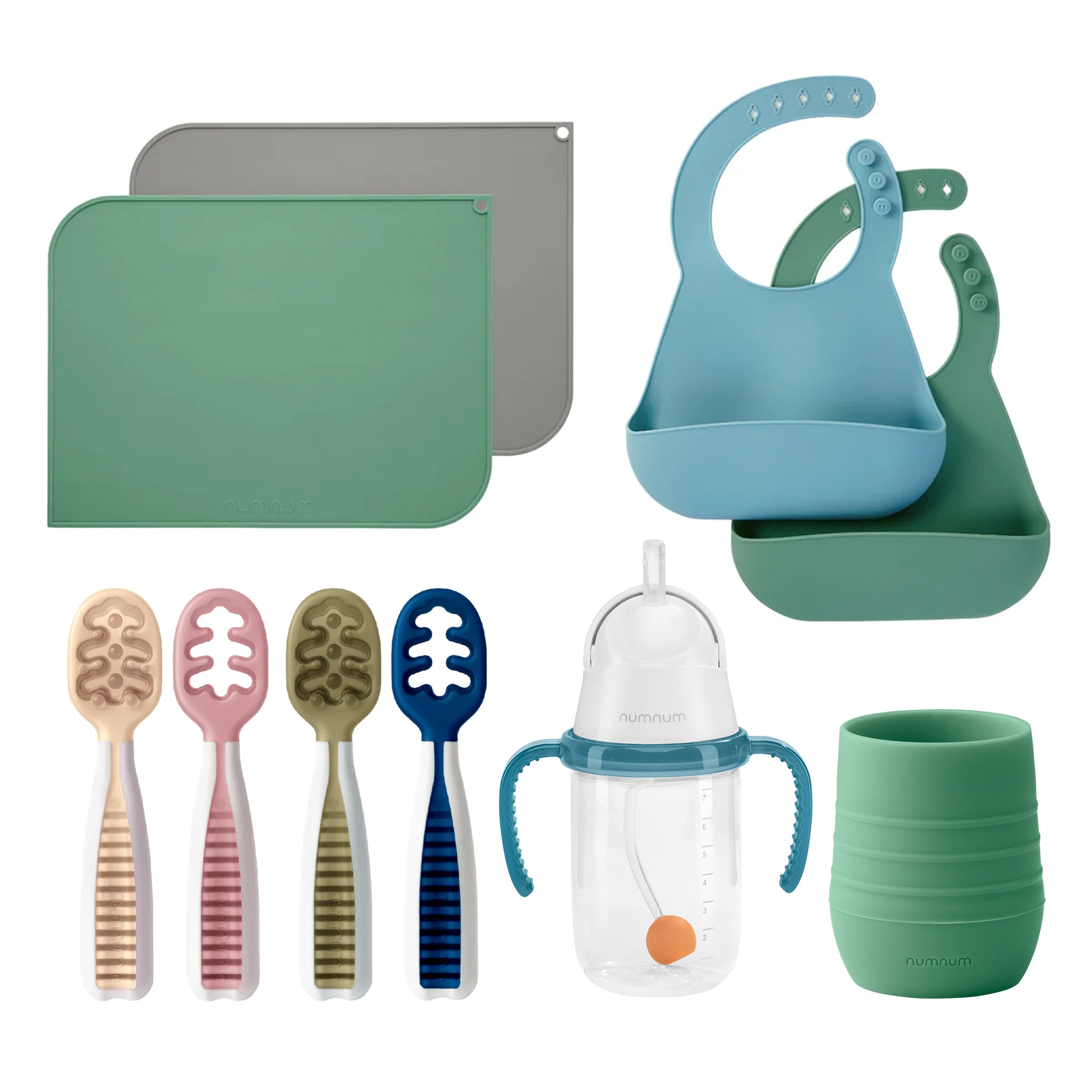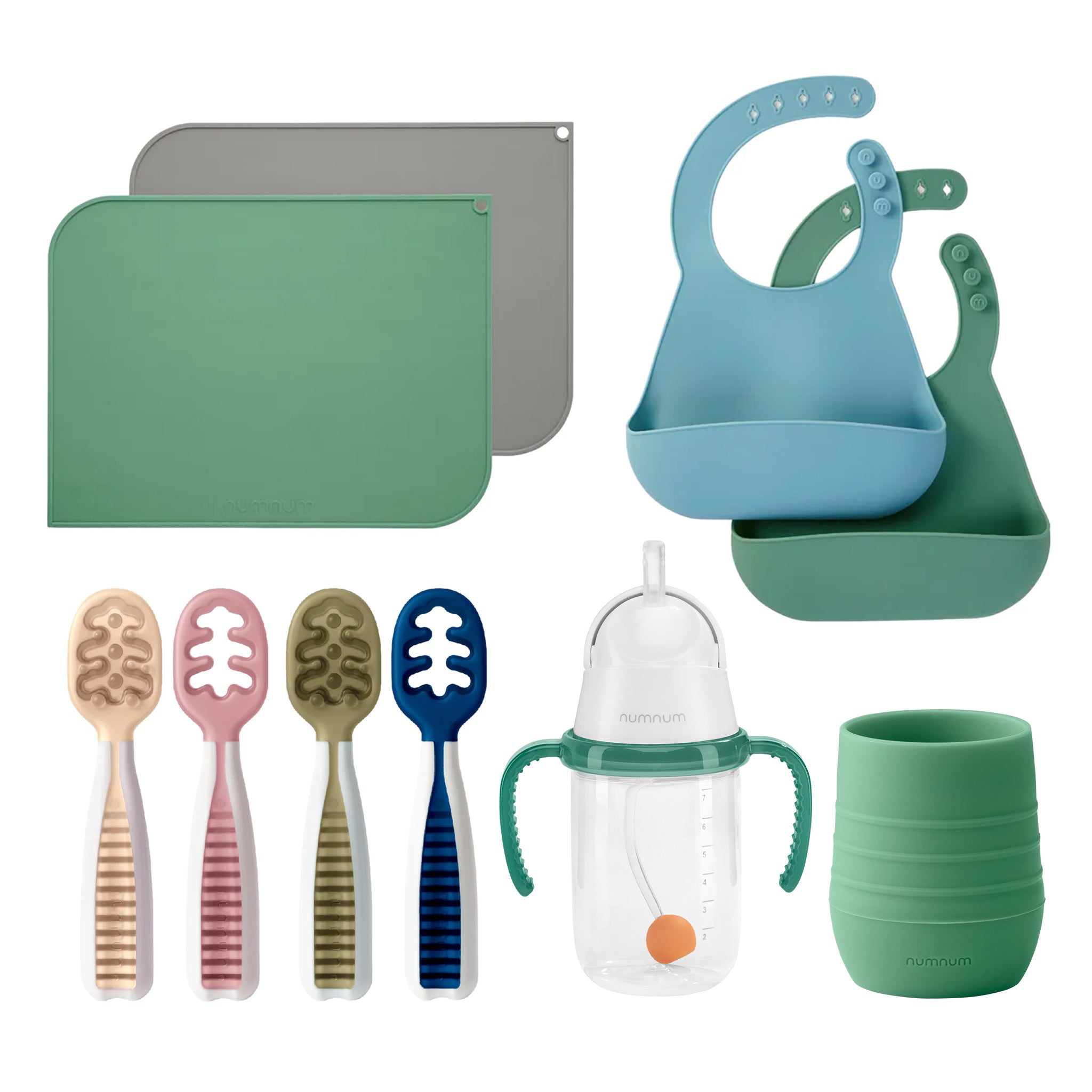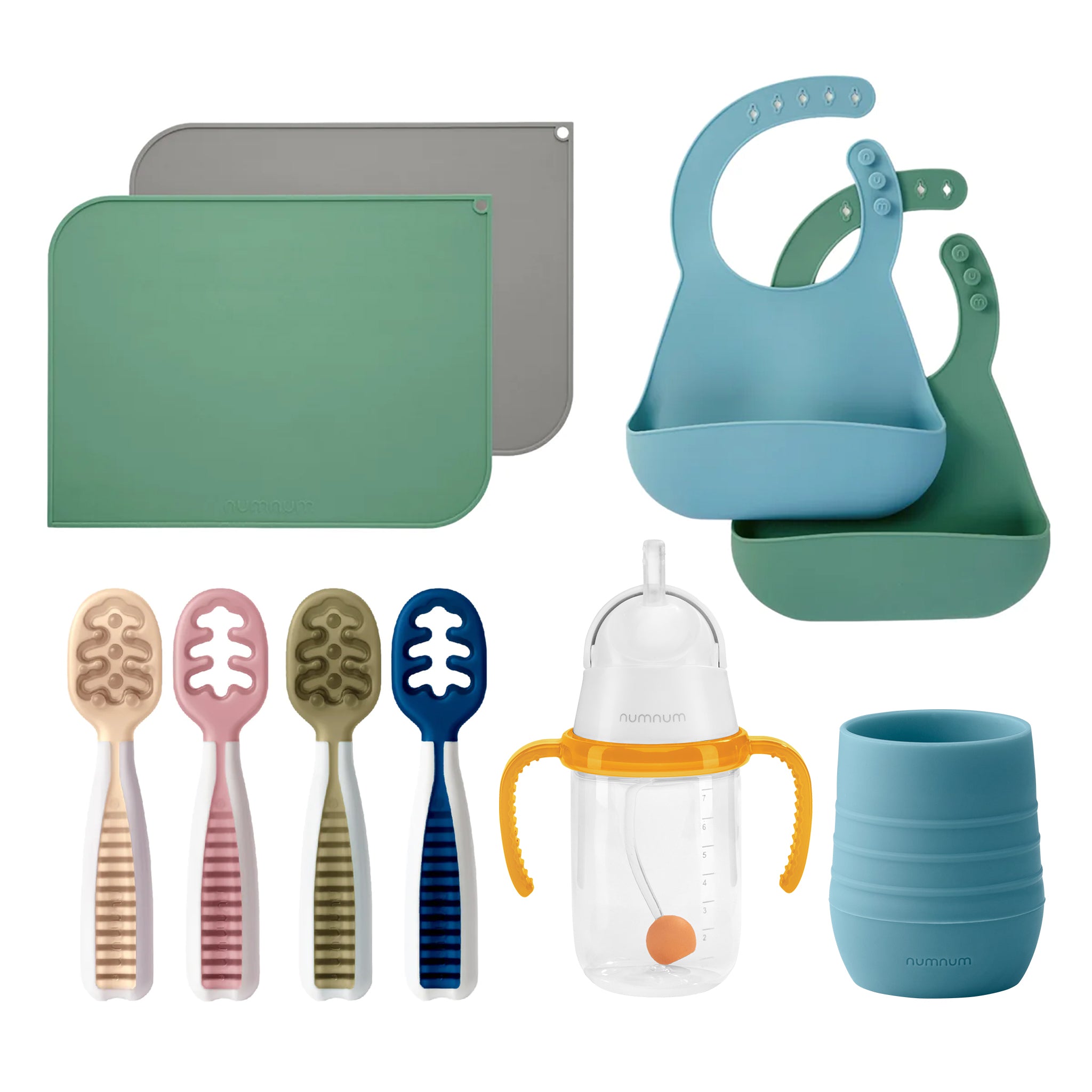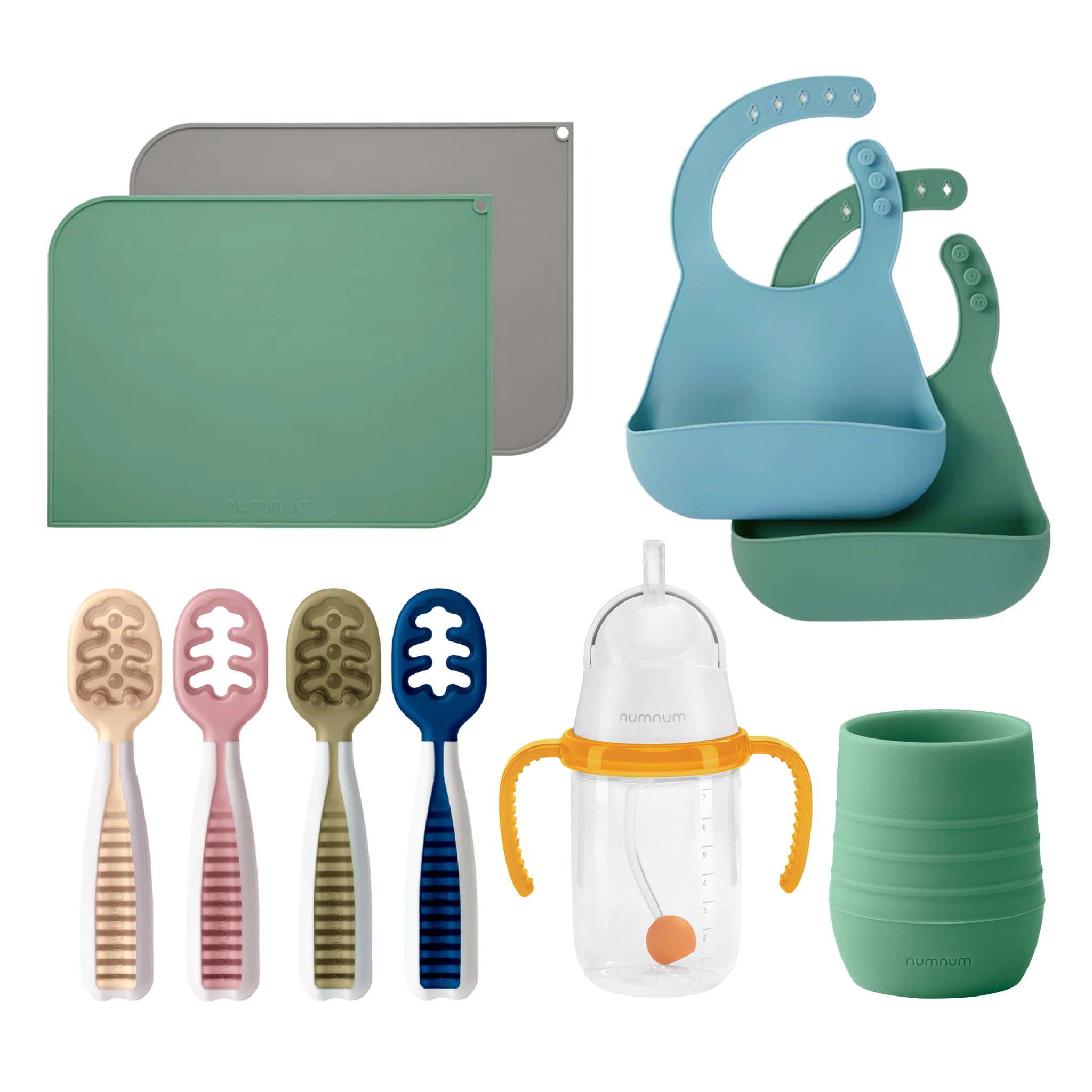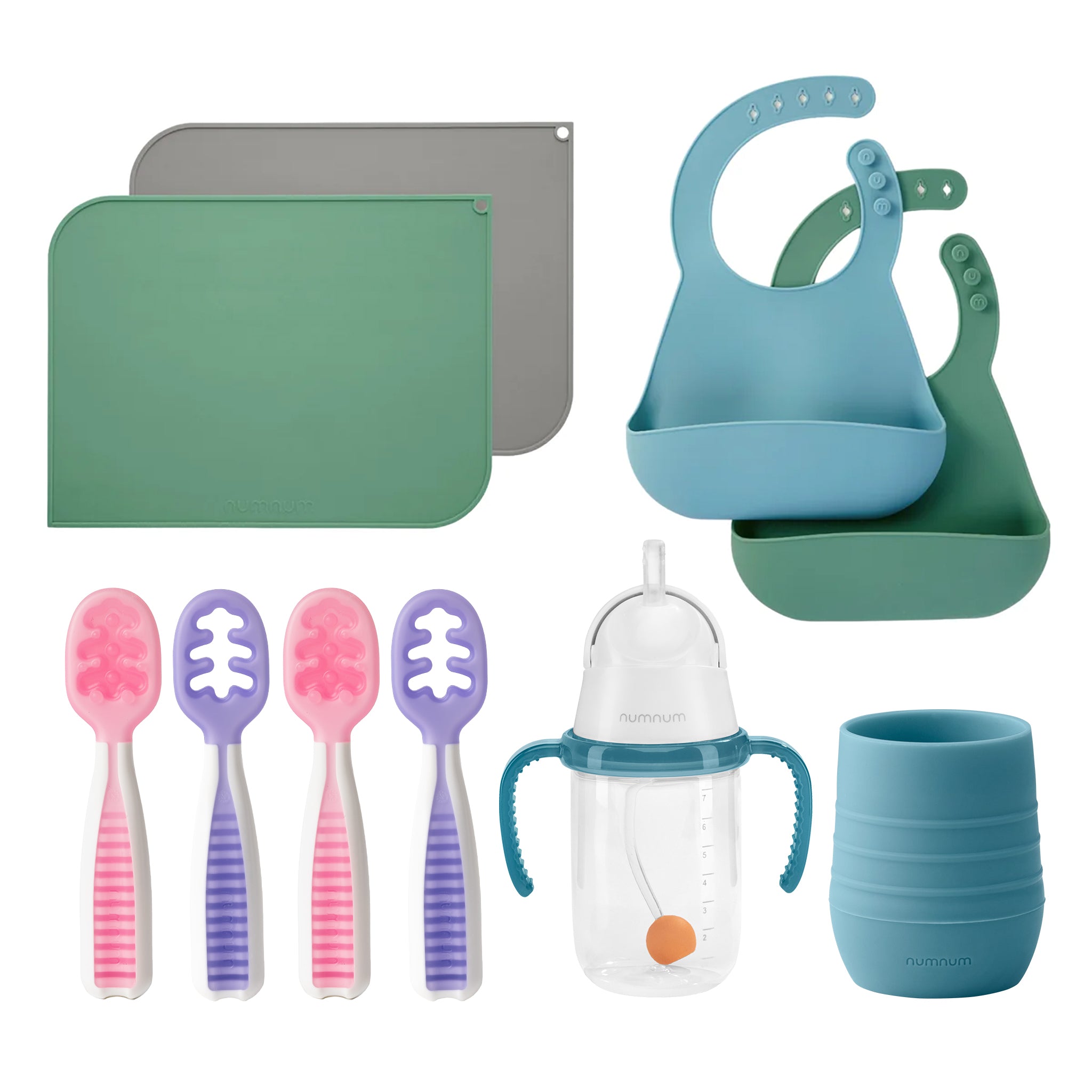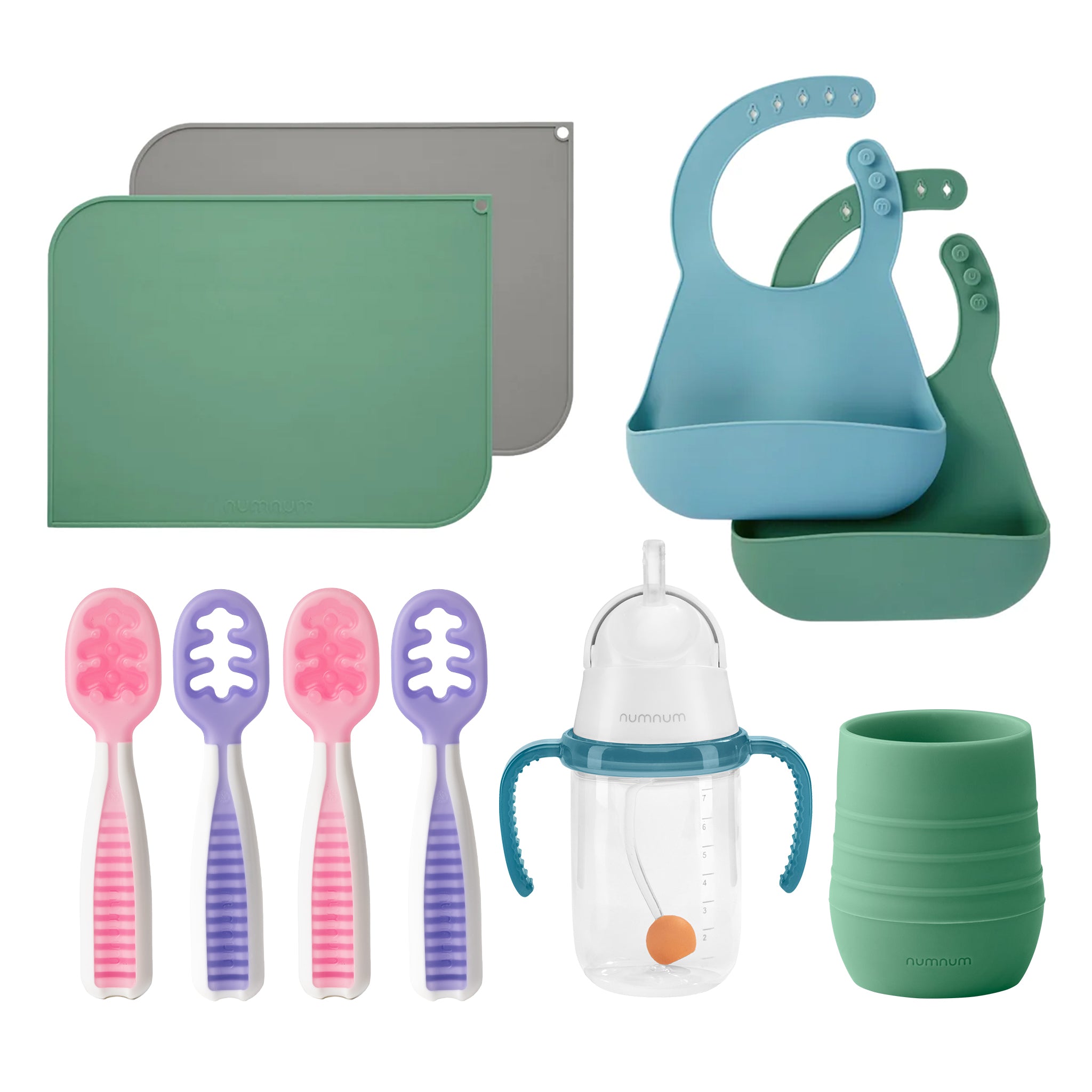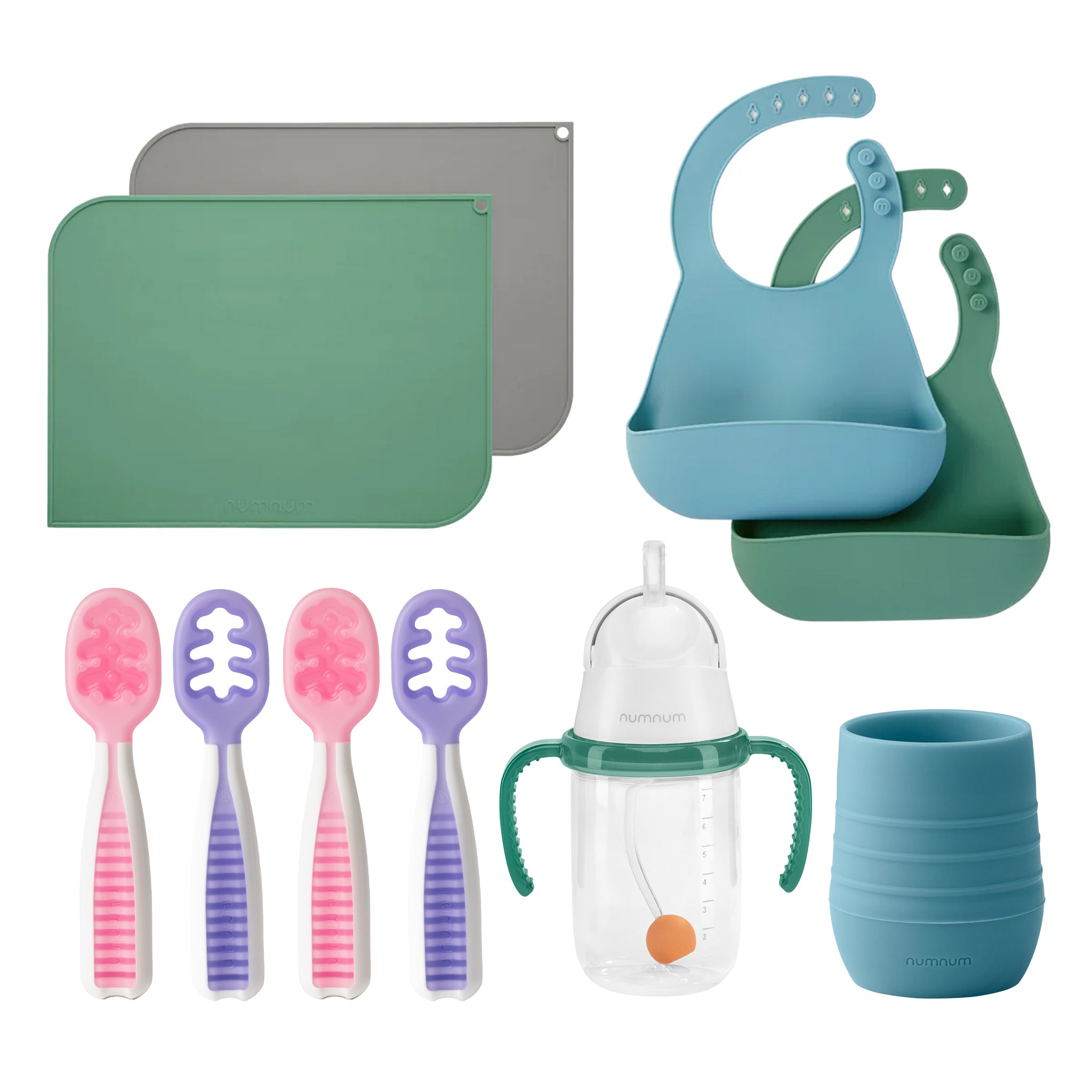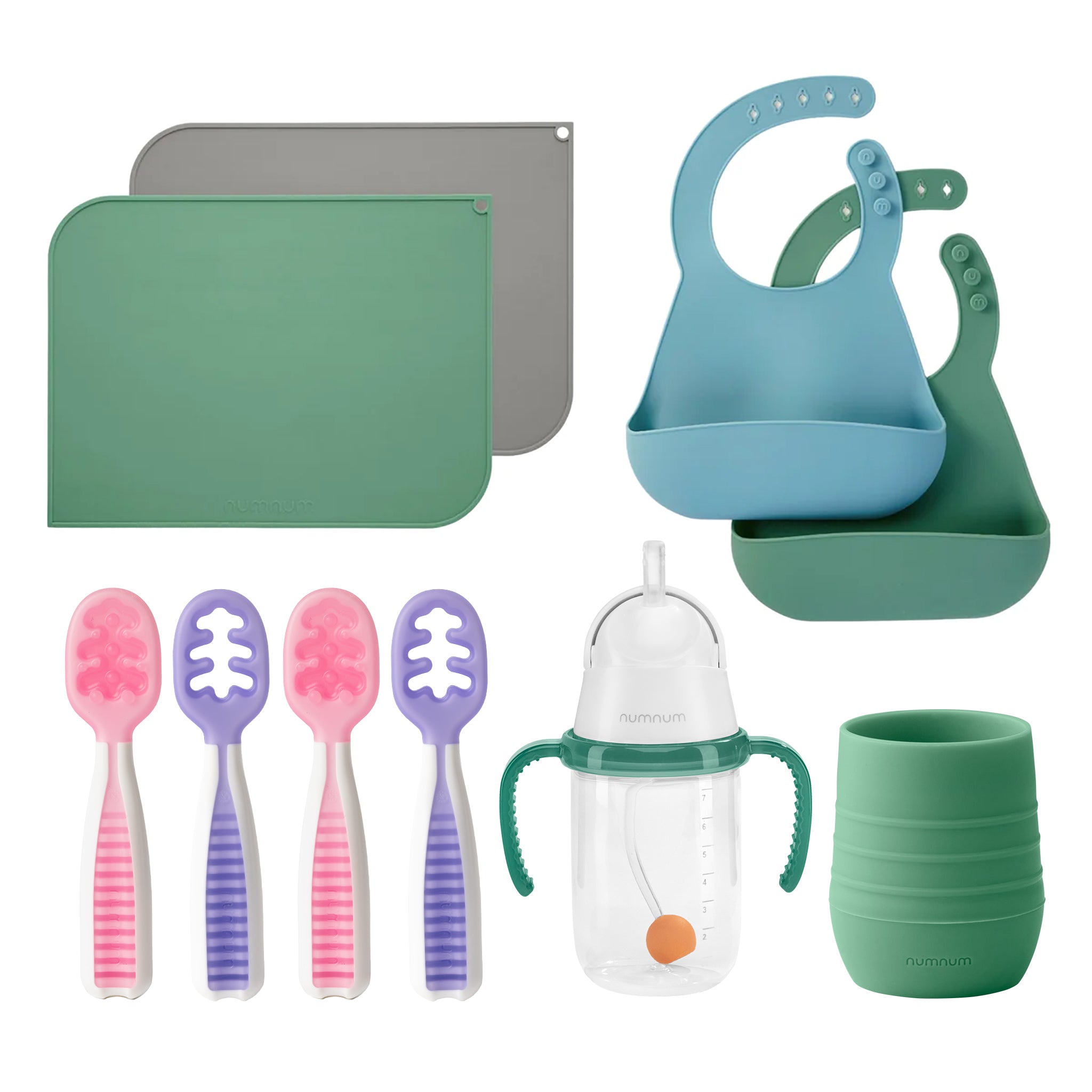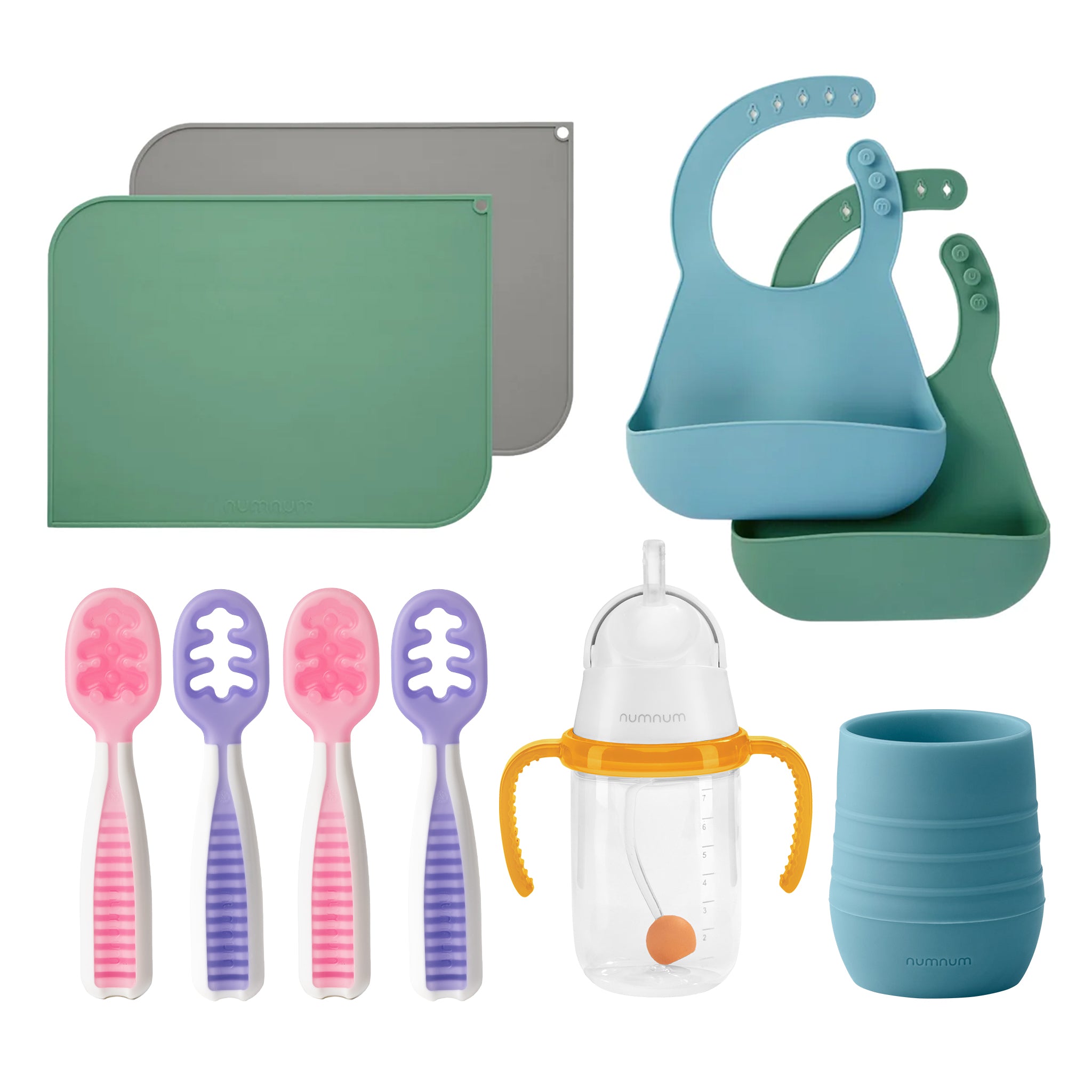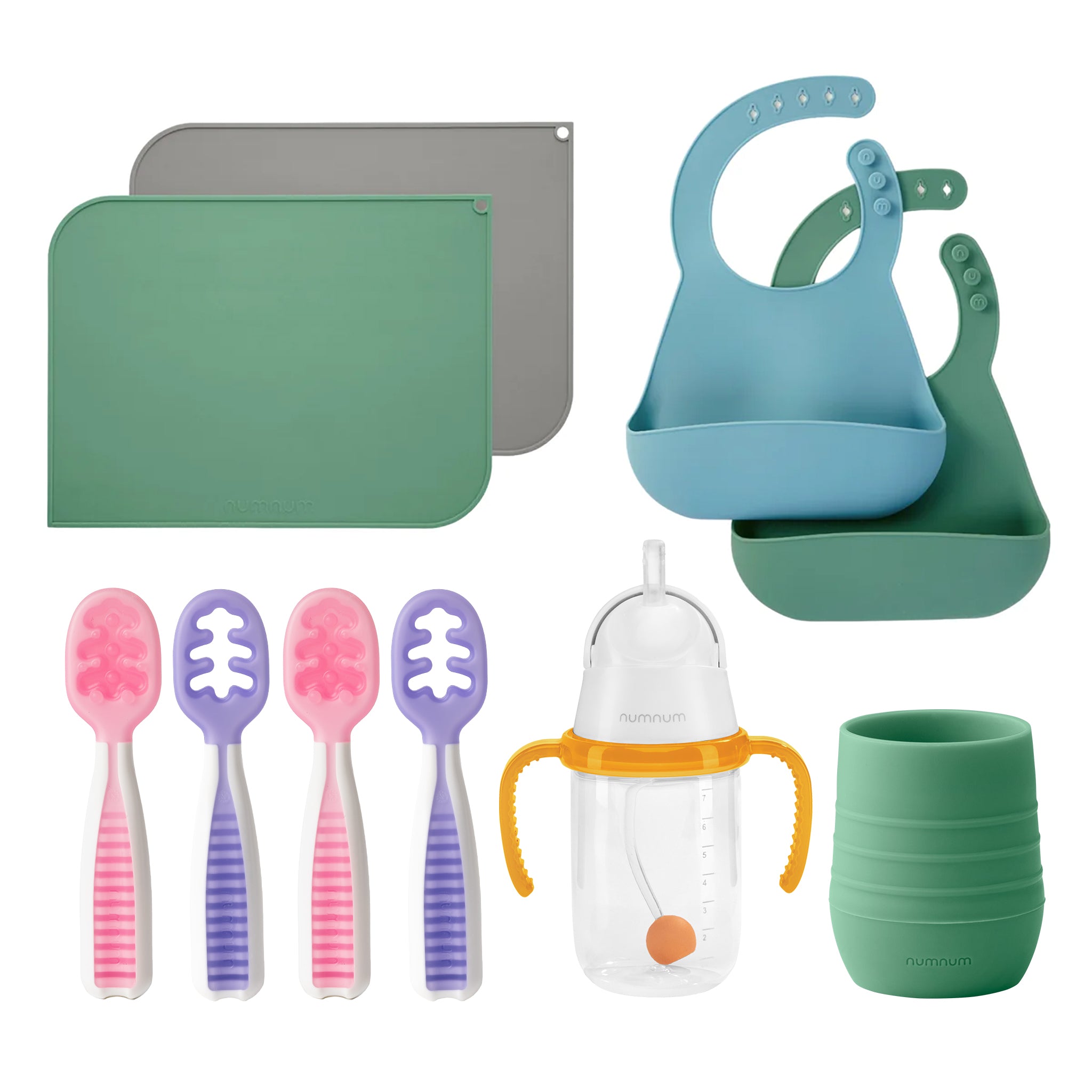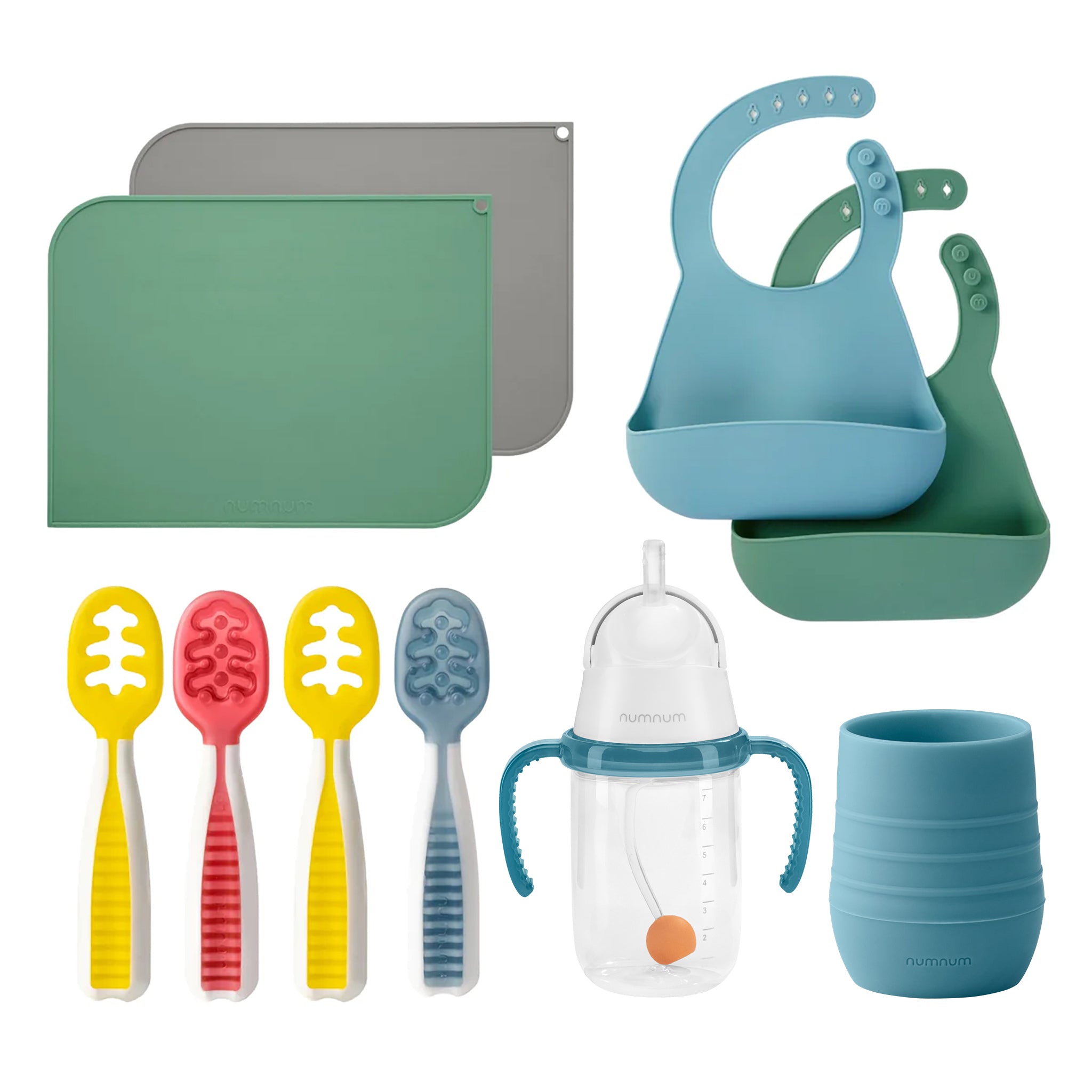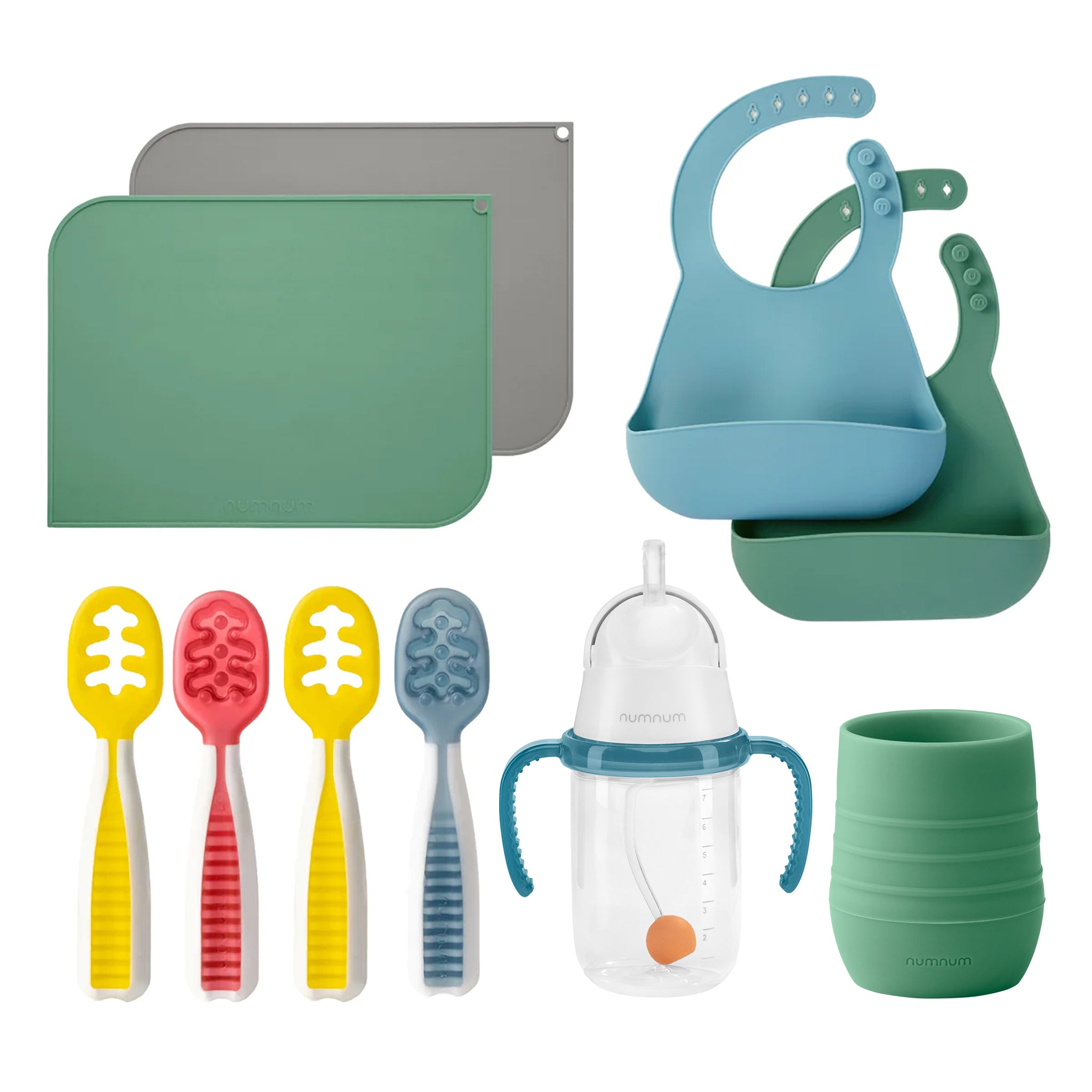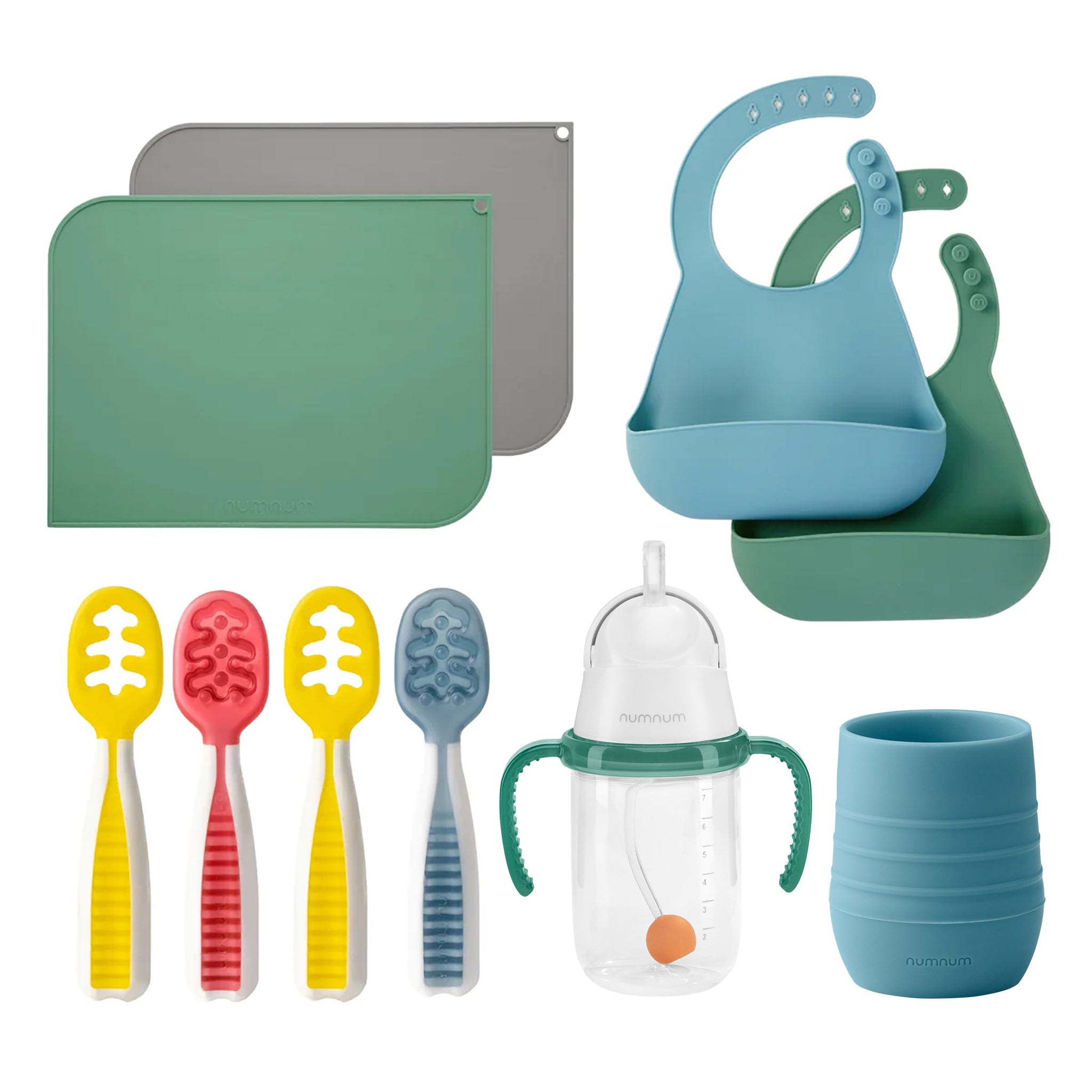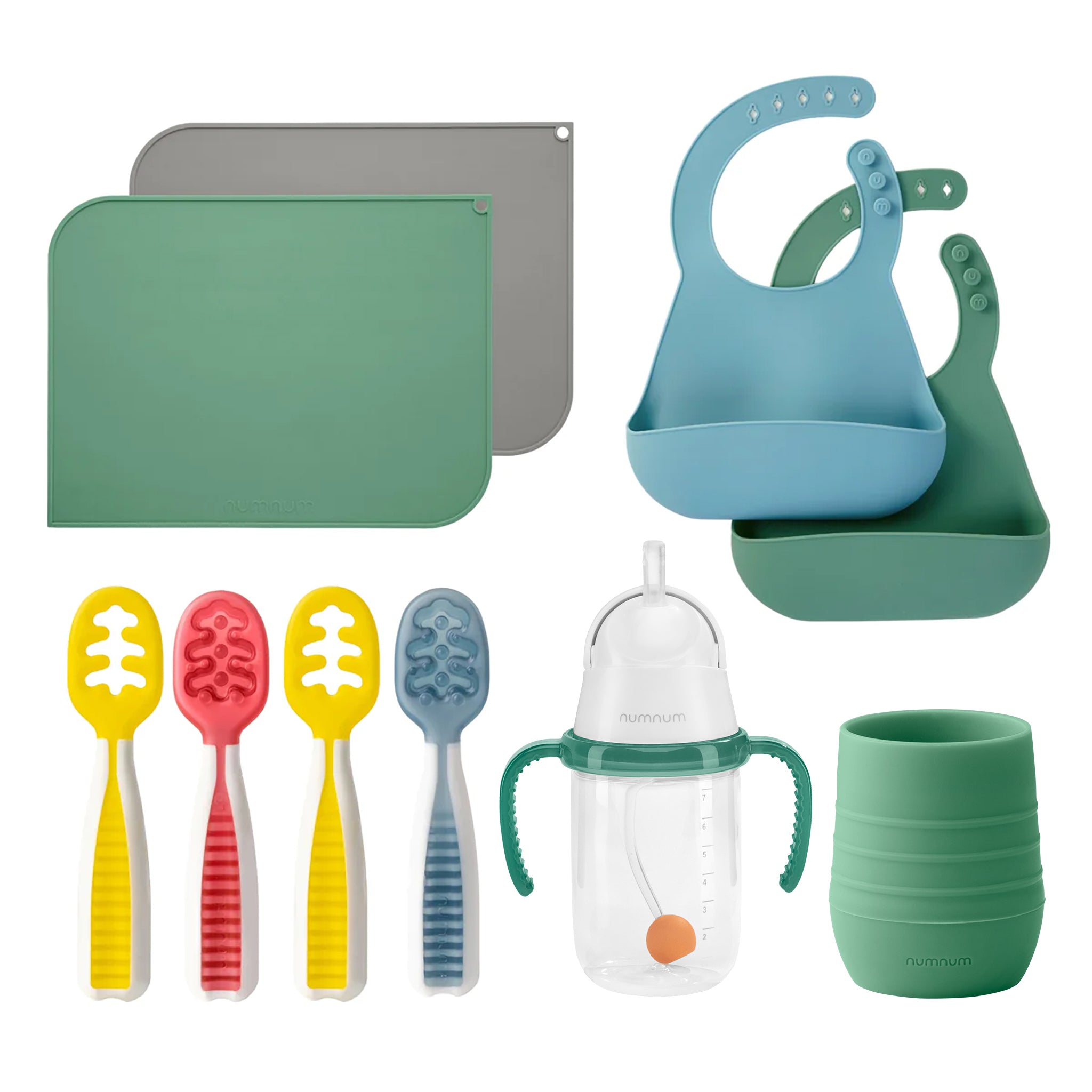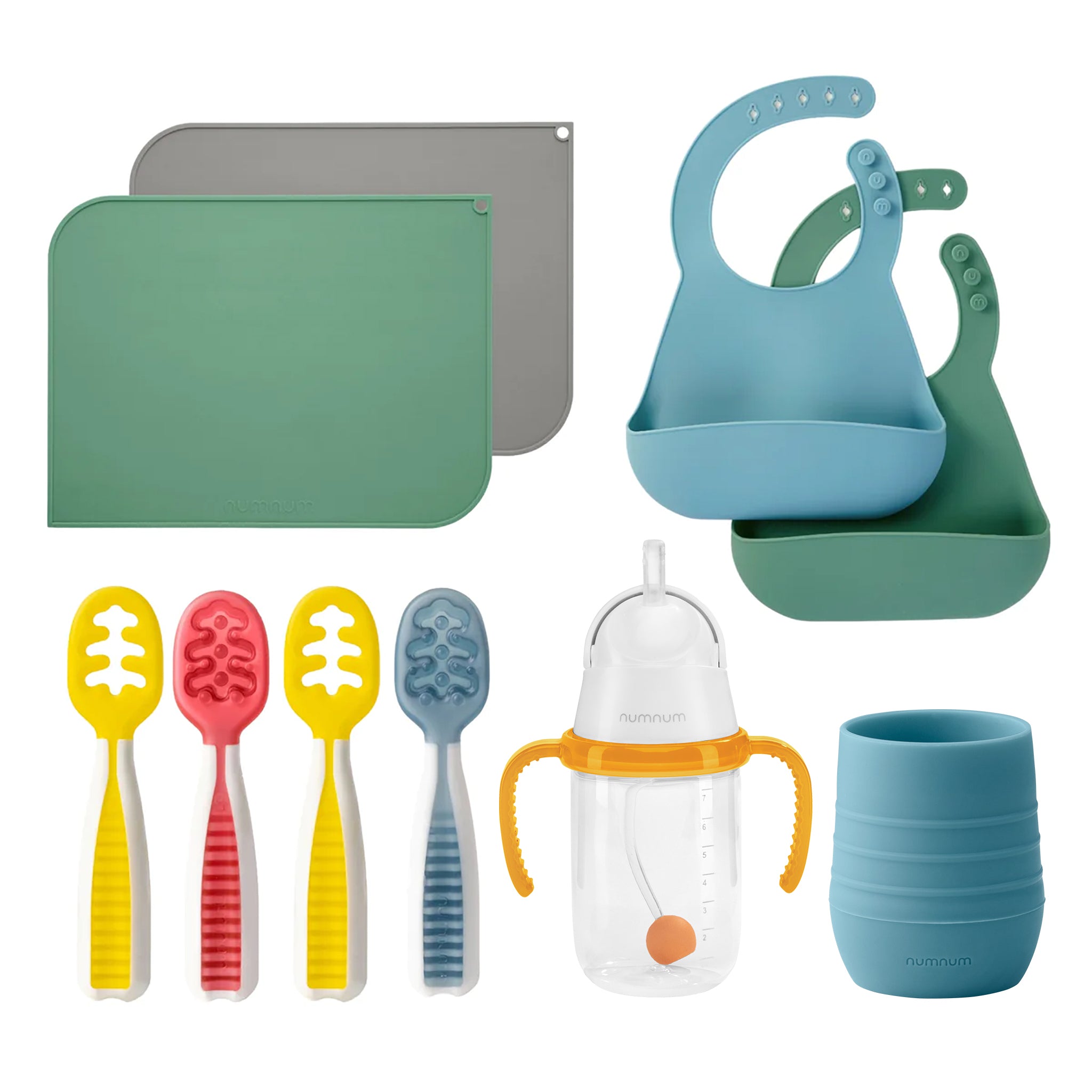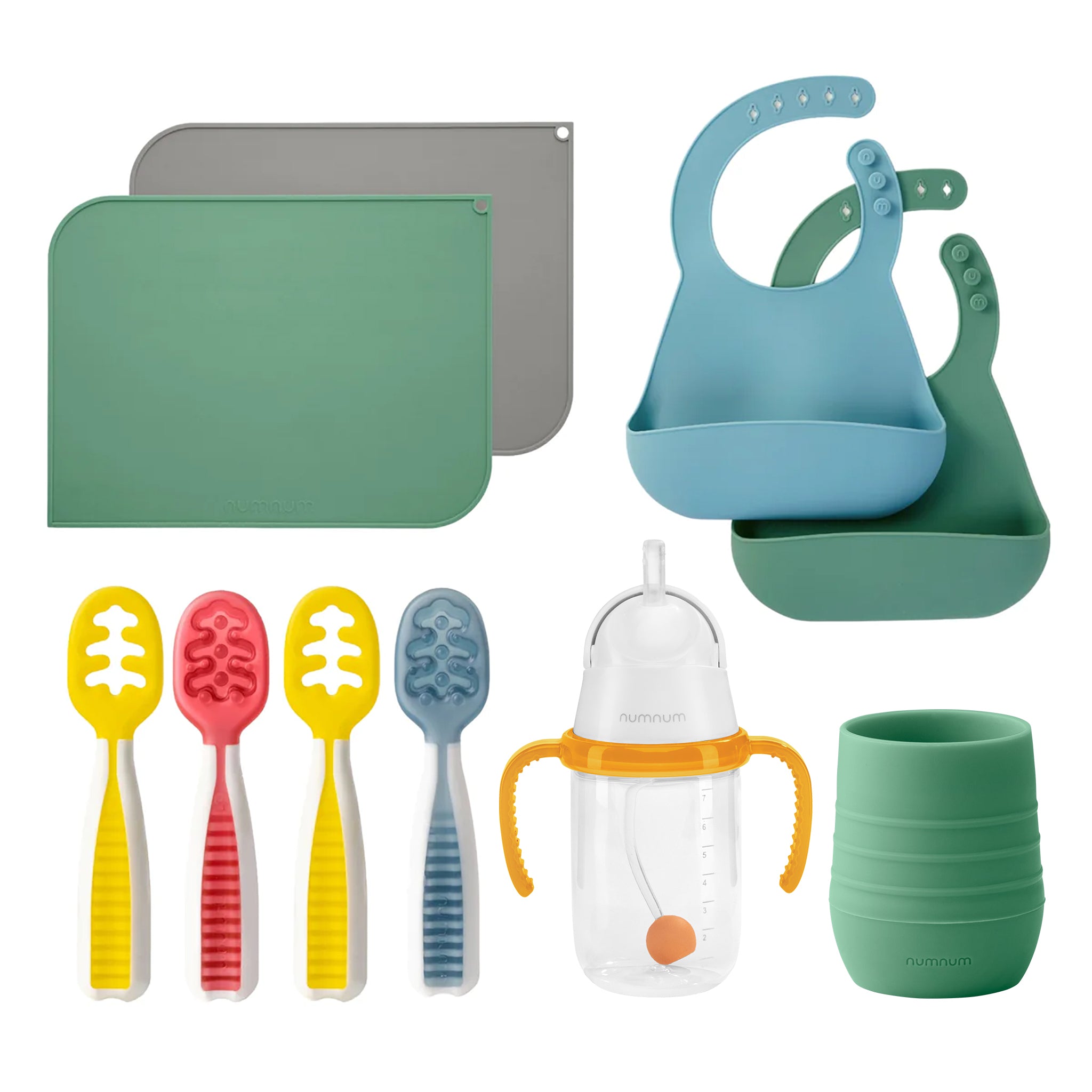 First Birthday!
---
Expert-Endorsed
100% Food Grade Silicone
No BPA, Phthalates, or PVC
Introducing the NumNum First Birthday bundle—the essential collection that turns mealtime into an exciting adventure for your little one! This set includes 

2 Silicone Bibs, 2 Silicone Placemats, 1 Straw Training Cup, 1 Tiny Training Cup, and 4 GOOtensils,

 providing everything you need for successful and enjoyable self-feeding.
Dimensions :  GOOtensils 3.9" x 0.9" x 0.5", Bib 11" x 9" x 2", Tiny Training Cup 2.2" x 2.2" x 3", Placemat 12" x 16" x 0.1", Straw Training Cup 4.5" x 4.5" x 6.1"

Weight: GOOtensils 0.8 oz, Bib 9.6 oz, Tiny Training Cup 2 oz, Placemat 7.5 oz, Straw Training Cup 7 oz

Care: These items is dishwasher safe. Do not microwave or steam sterilize.

Materials: Bib, Placemat, Tiny Training Cup 100% food-grade silicone; Straw Training Cup food-grade silicone, TPE, PP, (and a copper weighted ball wrapped in silicone); GOOtensils food-grade silicone and nylon

NO BPA, NO PVC, NO Phthalates

Warning: Never leave child unattended while feeding. Inspect for damage before each use.